Prince General Chaos the Scion of Canillia is a minor character of both the movie and the series of the Battle Day/Exchange Student Zero Saga.
Personality
He is an ancient ally of Hiro's family. General Chaos is a mighty warrior (and also a large 6-legged karate wolf). Despite this, he is reduced to an ordinary house pet when he visits earth, which has pretty hilarious results.
Gallery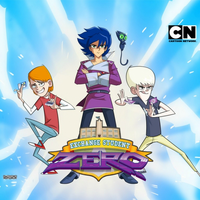 Click here to view the gallery.